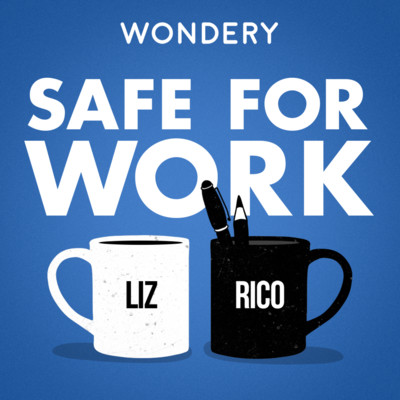 Safe For Work is an advice show that reminds you that while your office may be crazy, you don't have to be. Office MVPs and corporate veterans Liz Dolan (ex-CMO, Nike, NatGeo, Oprah Winfrey Network) and Rico Gagliano (audio host, producer, print reporter and author) will help you make the big decisions, sort through the small stuff, and get more fulfillment from your work life. If you have workplace questions and need some advice, email [email protected].
Listen for free on your podcast app of choice.
About the hosts
Liz Dolan is the Chief Marketing Officer for Fox International Channels in Los Angeles, a job that means she is rarely in Los Angeles. Before creating and launching Satellite Sisters, she was the Vice President of Global Marketing at NIKE, where she worked for a decade. She has twice been named Woman of the Year in the sports business. She quit her job at NIKE on her 40th birthday to go get a life. She began her career in marketing, branding and communications after graduating with a degree in Comparative Literature from Brown University. Occasionally, she sneaks away to her bungalow in Bend, Oregon with her dog Ferris.
RICO GAGLIANO is an audio host, producer, print reporter and author. He co-created, co-hosted and co-produced the pioneering arts-and-culture podcast THE DINNER PARTY DOWNLOAD, which was downloaded nearly 28 million times and heard by over 600,000 people a week on public radio stations across the USA. Rico's interviews for the show earned him a Southern California Journalism Award and a National Arts & Entertainment Journalism Award. He also reported for the public radio giant MARKETPLACE — filing stories from around the globe, as well as producing the show's popular "Marketplace Players" comedy sketches. Rico's print pieces appear regularly in THE WALL STREET JOURNAL, and he's the co-author of BRUNCH IS HELL (Little/Brown) a how-to guide for restoring civility by eschewing brunch and throwing dinner parties instead. He was spending way too much cash on vinyl records before it was cool.