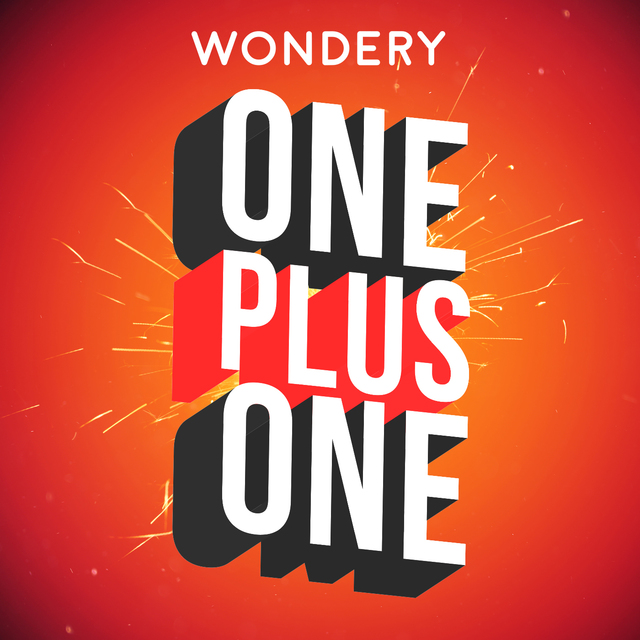 Enter your email address for exclusive updates about One Plus One
Every great collaboration is a love story. It's intense. Passionate. Along the way, there's flashes of love, hate, pride, ego, ambition, and brilliance. Think: Jay-Z and Beyonce. Google's Sergei Brin and Larry Page. Lenin and Trotsky. The Lakers' Shaq and Kobe. From Wondery, the company behind the hit podcast "Business Wars," comes ONE PLUS ONE, an ongoing series about what happens when two geniuses come together to do something they could never accomplish on their own. In each six-episode series, hosts Rico Gagliano (Safe for Work) and Faith Salie (CBS' This Morning) will bring you the ups and downs of the world's greatest and most dramatic collaborations. And they will look at some key questions: Why does creative tension often spark something magical? And what can we learn from these stories to help with our own life and work partnerships?
Listen for free on your podcast app of choice.
See the works of Frida Kahlo and Diego Rivera in the links below:
About the hosts
RICO GAGLIANO is an audio host, producer, print reporter and author. He co-created, co-hosted and co-produced the pioneering arts-and-culture podcast THE DINNER PARTY DOWNLOAD, which was downloaded nearly 28 million times and heard by over 600,000 people a week on public radio stations across the USA. Rico's interviews for the show earned him a Southern California Journalism Award and a National Arts & Entertainment Journalism Award. He also reported for the public radio giant MARKETPLACE — filing stories from around the globe, as well as producing the show's popular "Marketplace Players" comedy sketches. Rico's print pieces appear regularly in THE WALL STREET JOURNAL, and he's the co-author of BRUNCH IS HELL (Little/Brown) a how-to guide for restoring civility by eschewing brunch and throwing dinner parties instead. He was spending way too much cash on vinyl records before it was cool.
Faith Salie is a three-time Emmy-winning contributor to CBS Sunday Morning and a regular on NPR's Wait Wait…Don't Tell Me! She's hosted five seasons of PBS's Science Goes to the Movies and is a storyteller for The Moth. She's the author of Approval Junkie, her memoir, which recently premiered as a solo show at the Alliance Theatre in Atlanta. Faith's conducted thousands of interviews on NPR, Sirius, and Audible. She's been interviewed by Oprah, Anderson Cooper, and Bill O'Reilly (consensually). She's currently creating NPR's first interview competition show. Bylines: Time, The New York Times, Slate, O, The Oprah Magazine, Jezebel, McSweeneys, and Health. Faith is a Rhodes scholar whose cohort became things like governors and Pulitzer Prize winners, while she went to Hollywood and landed on a Star Trek: Deep Space Nine collectible trading card worth hundreds of cents. She now lives in NYC with her husband, two kids, and her husband's dog.