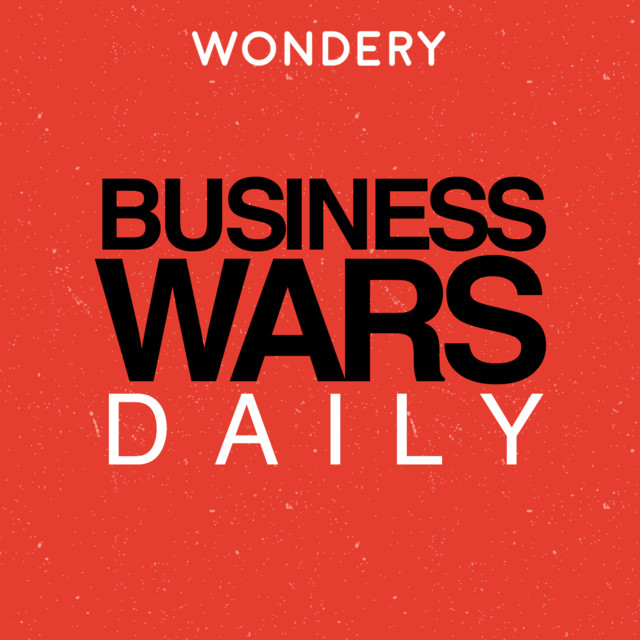 Business rivals are doing battle every day. On Business Wars Daily, we'll give you a brief daily update on the latest wars between the world's biggest companies. Hosted by David Brown from the hit podcast "Business Wars," listeners will get an inside look at some of today's most controversial disputes and most surprising business stories: Uber and Lyft competing to invest in city scooters. The latest movie theater grudge match between DC and Marvel. Coffee companies fighting to fill your cup of joe in the morning. New episodes every Monday through Friday.
Listen for free on your podcast app of choice.
About the host
David D. Brown is managing editor and anchor of the daily statewide public radio news hour "Texas Standard", based at Austin NPR affiliate KUT-FM. He is former anchor of the Peabody award-winning public radio business program "Marketplace", host of the hit podcast "Business Wars" from Wondery, and a veteran public radio journalist for more than three decades. Brown has reported national and international affairs for NPR and PRI's Monitor Radio from bases in Atlanta, Boston, London, Los Angeles, and Washington, D.C. He has reported on location from – and anchored documentaries on – the "Rising Powers" of Brazil and India, and he is also founder and host of the award-winning cultural journalism program "Texas Music Matters". He is a frequent contributor to NPR and his features and interviews appear on 'All Things Considered', 'Morning Edition', and many other national programs. Brown is currently completing his PhD in Journalism at The University of Texas at Austin, and is an active member of the California Bar. His passions include guitars, watches, motorcycles, heavy metal, history, constitutional law, global politics and religious studies.